DRM Monitoring and Measurement Receiver RF-SE
RF-SE is a professional digital radio monitoring and measurement receiver, which is available in different models.
The outstanding reception characteristics are based on a high-performance frontend with digital direct-down conversion system approach. The field-proven digital baseband demodulator provides access to all needed measurement and monitoring parameter. Furthermore, various modular blocks like RSCI capability, audio and data decoder, alarm feature, browser-based GUI, RFmonitor connector are available to suite the specific needs of the desired application.
Applications
Transmitter, spectrum and coverage monitoring
Modulation quality and parameter measurements
RSCI long-term logging and analysis
Reference for receiver development
High accuracy field strength measurements
Content verification and logging
QoS (Quality of Service) monitoring
Mobile field trials and measurements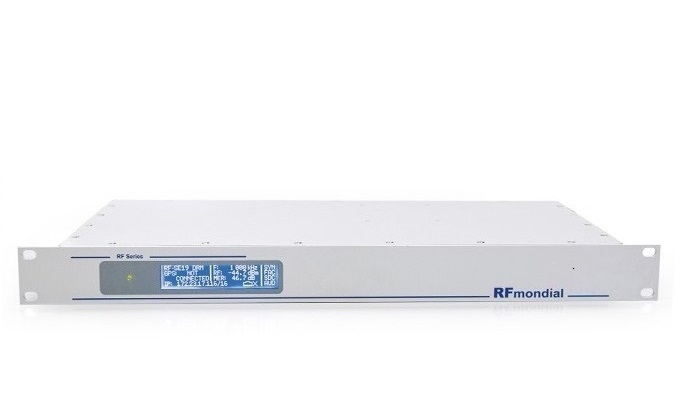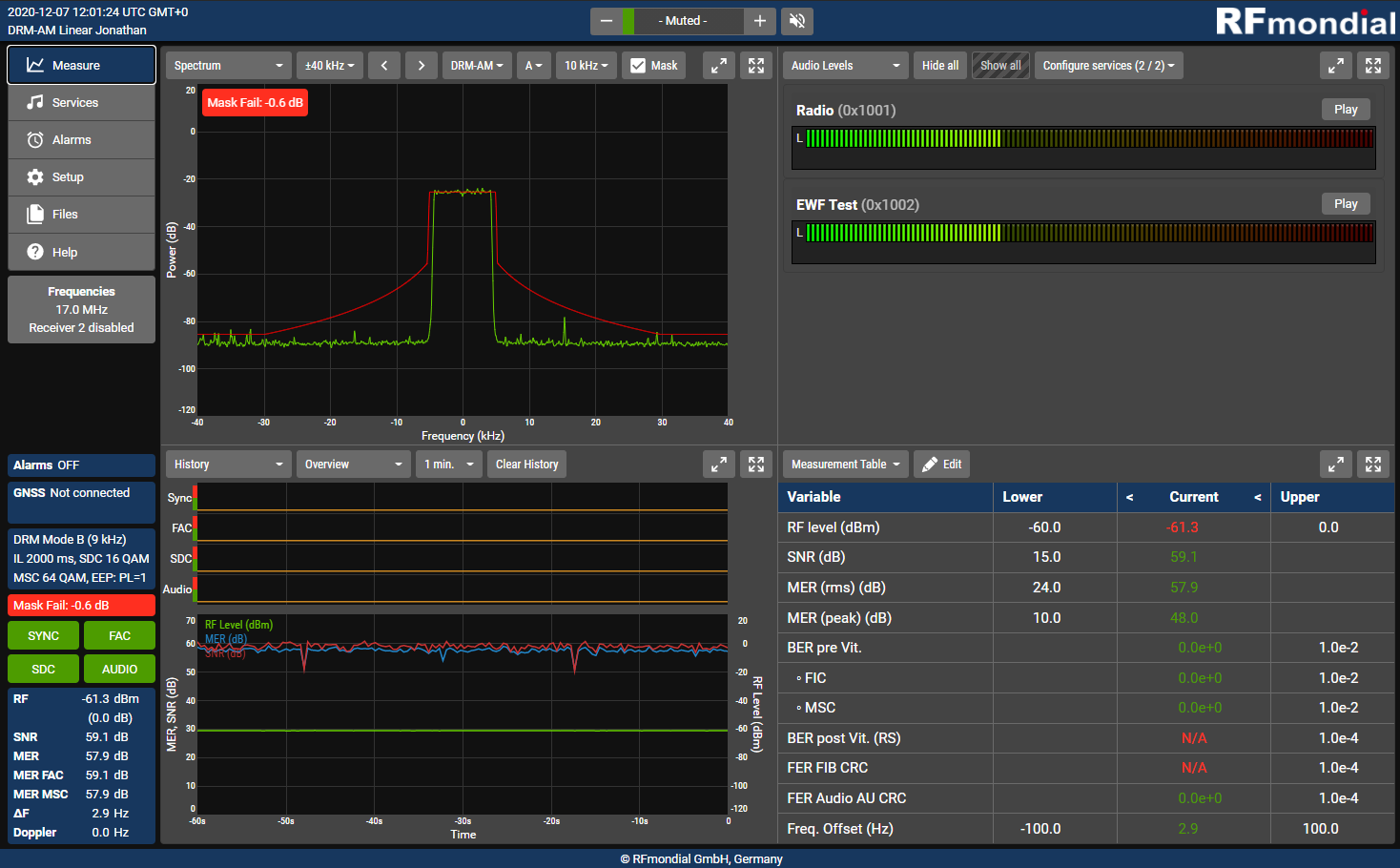 Key Features
Up to 4 RF & several MDI inputs in parallel
Field proven DRM demodulator
Additional demodulators possible (e.g. FM, AM, DAB)
Parallel full ensemble decoding
Complete MDI reconstruction from RF
Full ensemble MDI output to LAN
Simultaneous decoding of all audio and data services
Extensive RF measurements
MER > 45 dB
Rebroadcasting capability
Browser-based HTML5 user interface with remote audio and data streaming
Available for virtual environments without hardware